If you grapple with mental health barriers like depression, anxiety, or adhd, you're likely familiar with how depressive episodes can impact your daily life. Routine activities like maintaining personal hygiene, including brushing your teeth and showering, may pose challenges during periods of hopelessness or apathy.
If you've fallen out of the habit of caring for your teeth, the thought of restarting your routine or visiting the dentist might be disheartening. We wholeheartedly believe that dentists are not there to shame patients into better oral hygiene practices. Rather, our role is to assist you in discovering a dental care routine that suits your unique needs and circumstances.
Here are a few helpful hacks and tips to get you back into the swing of things!
Wisps!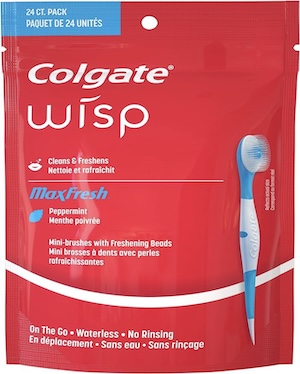 These disposable toothbrushes are a game-changer for those days when getting out of bed feels like too much. Keep a few in your bag or by your bedside, and you'll always have an easy, on-the-go solution for a quick and refreshing clean.
---
Colorful 'Kids' Toothbrushes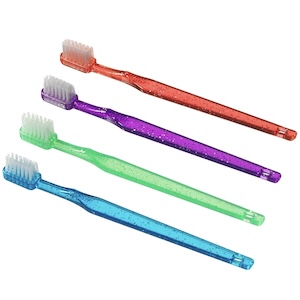 This simple swap can make a huge change for your dental routine. Grab a toothbrush featuring your favorite color or a whimsical design. Opt for the kids' section for an array of vibrant choices. The visual appeal can turn your dental routine into a more enjoyable experience, bringing a splash of color to your daily self-care regimen.
---
Mix It Up with Toothpaste Flavors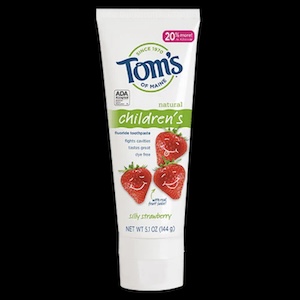 Finding a flavor that suits your taste can transform brushing from a chore into a sensory delight. Consider alternating between flavors to keep things interesting! You may find that you end up looking forward to brushing because of the fun flavors.
---
Water Flosser Magic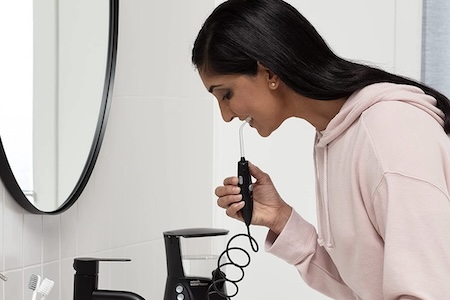 Using dental floss can feel like more of a hassle than it is helpful, but flossing is definitely worth the effort! This handy device uses a stream of water to remove plaque and debris between teeth, offering a gentler alternative to traditional floss. It's quick, easy, and a great addition to your dental arsenal. (We sell them here in our office, so stop by to pick up your very own!)
---
Make Brushing a Relaxing Ritual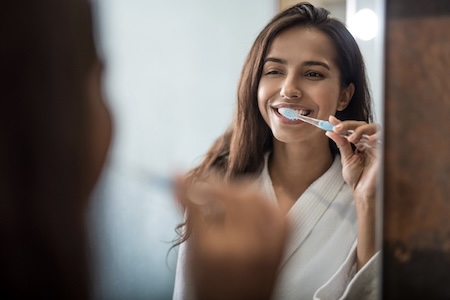 Create a soothing environment for your dental routine. Play your favorite music, light a scented candle, or use a calming essential oil diffuser. Turning your brushing time into a mini relaxation session can make the experience more enjoyable and help alleviate the burden.
---
Setting Attainable Goals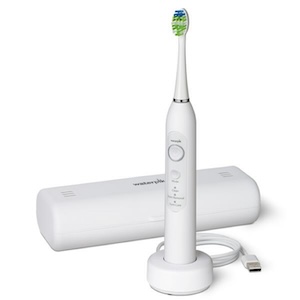 Stay on track with your dental routine by using a timer. Many electric toothbrushes come equipped with a built-in timer, ensuring you brush for the recommended two minutes. It takes the guesswork out of timing, leaving you with a sense of accomplishment.
---
Enlist Support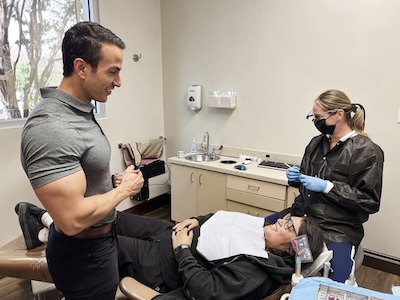 Share your dental care goals with a trusted friend or family member, or even your dentist! Having an accountability partner can provide motivation and encouragement. They can check in on your progress, offer support during challenging days, and celebrate your achievements with you.
Celebrate Achievements
Acknowledge and celebrate each step you take toward a healthier smile. Whether it's trying a new toothpaste flavor, consistently using your water flosser, or simply remembering to brush, every effort counts. Reward yourself for your commitment to self-care.
Transforming your dental care routine into an accessible and enjoyable practice is within reach. Incorporate these tips and recommendations into your daily life, and watch as your oral health becomes a source of positivity and self-care, even amidst the challenges of depression. Remember, your smile is a reflection of your resilience, and taking small steps can lead to significant victories in your journey toward overall well-being. We're here to help!