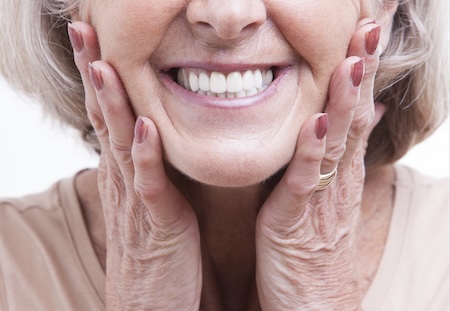 November marks Mouth Cancer Awareness Month – a time to shine a light on something that often slips under the radar until it reaches the advanced stages. Mouth cancer, sometimes called oral cancer or cancer of the oral cavity, is a collective term for a variety of cancers that kick off in the mouth area. It tends to show up more on the lips, tongue, and floor of the mouth, but it can also decide to set up shop in the cheeks, gums, roof of the mouth, tonsils, and even the salivary glands. Without intervention, untreated oral cancer has the potential to grow within the oral cavity and throat, extending its impact to various regions of the head and neck.
With Mouth Cancer, early detection is the best form of prevention and protection!
Understanding Mouth Cancer: Mouth cancer, also known as oral cancer, can affect many parts of your oral cavity to include:
Your lips
Your gums
The lining of the inside of your cheeks
The floor of your mouth (the area under your tongue)
The roof of your mouth
The area right behind your wisdom teeth
It's a serious condition that, if not detected early, can have severe consequences. The key to combating this disease lies in awareness, education, and proactive measures.
Risk Factors: Several factors increase the risk of developing mouth cancer, including tobacco and alcohol use, human papillomavirus (HPV) infection, excessive sun exposure, and a weakened immune system. It's essential to be mindful of these risk factors and take steps to minimize them for better oral health.
Signs and Symptoms: Early detection is crucial for successful treatment. Be vigilant and watch for symptoms such as:
Persistent sores on the lip or inside the mouth, prone to bleeding and failing to heal within a fortnight.
Rough patches or crusty regions on the lips, gums, or inner mouth.
Spontaneous bleeding from areas in the mouth without an evident cause.
Numbness, pain, or tenderness in the face, neck, or mouth without apparent reason.
Challenges in chewing, swallowing, speaking, or executing jaw and tongue movements.
Unintended weight loss.
Persistent earache.
Prolonged issues with bad breath
If you notice any of these signs, it's imperative to consult with your dentist promptly.
Prevention and Regular Check-ups: Prevention is key when it comes to mouth cancer. Adopting a healthy lifestyle, including a balanced diet rich in fruits and vegetables, regular exercise, and avoiding tobacco and excessive alcohol consumption, can significantly reduce the risk. Additionally, prioritize regular dental check-ups, as dentists are often the first line of defense in detecting early signs of oral cancer.
As we observe Mouth Cancer Awareness Month, let's join hands in spreading awareness and fostering a culture of regular check-ups and healthy habits. By staying informed and taking proactive steps, we can make a significant impact in the fight against mouth cancer. Remember, early detection saves lives!