Most dentists have had patients ask questions about Smile Direct Club. If you've read independent reviews, you've seen the reams of pages of horror stories. I'm going to share the three biggest dangers to patients.
Because of these, I wouldn't be surprised if they ended up in the courts soon— if they haven't already.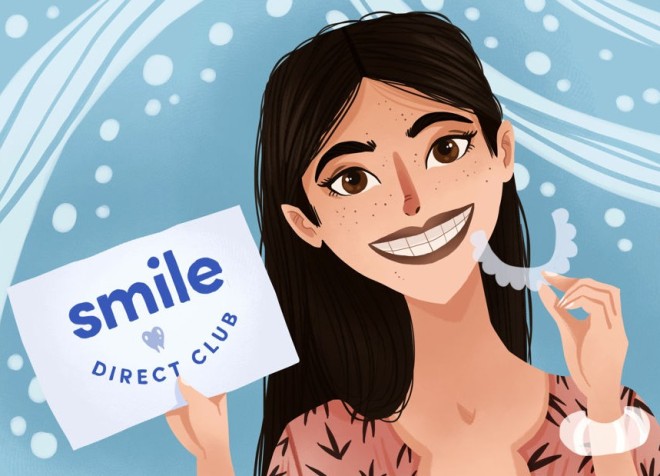 No Pre-Exam
Before any orthodontic treatment takes place it is imperative, for the safety of the patient, that a full examination takes place, including x-rays. Just some of the things it is important to check for are:
Periodontal Disease
Decay
TMJ Problems
If you have undiagnosed periodontal disease, you risk losing your teeth by shifting them around. One reviewer said, "I returned my aligners within the return and refund date. My mouth bled and I got a migraine from one night. They ended up saying I owe them money." [source: Better Business Bureau]. Bleeding gums are a classic sign of gum disease.
Without those exams, there is no way for you to know what types of problems are brewing beneath the service. It could destroy your teeth and even your jaw.
On this topic, when it comes to providing the aligners, the impressions made of your teeth are of the utmost importance. They have to have no bubbles, tears, or defects. Yet, this company will send you a do it yourself impression kit to do at home.
No Follow-Up
There are any number of complications which can develop during any orthodontic treatment. For instance, teeth don't always move the way they are supposed to. With Smile Direct, you just keep putting in your aligners and things go from bad to worse. You need a treatment plan which includes the care of a dentist so there are proactive steps taken as an issue pops up.
Spacing Issues
Most orthodontic issues are a result of crowding. This means for your smile to be beautifully straightened, space has to be made for the teeth to fit in their proper positioning. Sometimes that is done by removing pre-molars. Other times, when you don't need a ton of spece, some shaving of the teeth is all that is necessary. This is something that has to be done carefully by a skilled dentist.
Invisalign: Your Safer Alternative
If you want to invisibly straighten your teeth in a way where you can have peace of mind and the expertise of a real dentist that the treatment is moving along properly then I would recommend Invisalign. It has a very high patient satisfaction rate with patients.
It also has another hidden benefit. The aligners can double as teeth whitening trays. This will allow you to straighten and whiten your teeth at the same time, giving you the essence of a mini smile makeover.
This blog is brought to you by San Antonio Cosmetic Dentist Dr. Imam.